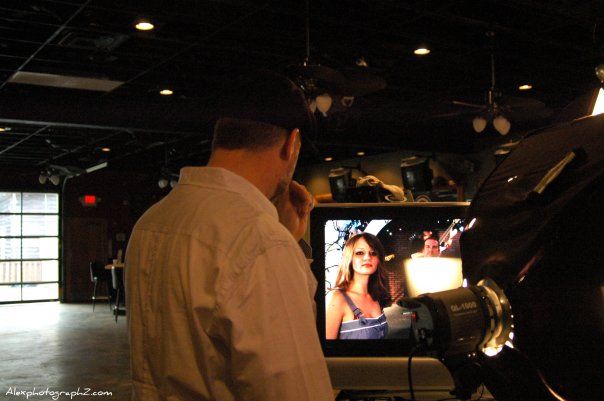 I received a crash course on the finances surrounding a music documentary yesterday over a couple of beers with James Barber at Hudson Grille. Music ownership is a thorny patch that must be navigated properly in order to make a film with any commercial designs. So rather than chase every song in the voluminous DnC/Kevn Kinney catalog I need to choose what I want to use now. That way all the sorting out and cajoling necessary to secure the rights can begin soon and run parallel to shooting. Hopefully this will keep us from having to endure a waiting period for clearances once the picture is completed. Since I only have a handful of footage to date and can't know exactly what songs I would use in what context- I've decided to create a virtual soundtrack for the film that I'll submit to James and Ken. This will serve as a wish list as they go hunting down the various rights and licenses involved. Necessity is the mother of invention and creating the soundtrack album I'd like to see marketed with the movie is as good a way as any to winnow down the songs that will ultimately make the film.
This is a blog created to follow the making of the DnC documentary but since we're in the process of making the video for the song 'I See Georgia' I'll use this space to keep everyone informed on that project as well. Tuesday was the final shoot and things went very well. We were able to shoot several scenes before the band arrived which allowed us to get DnC through their stuff pretty quickly. I'm always mindful of not wasting the band's time so I keep my head down and hustle through the shots before any boredom or frustration sets in. I think I kept them happy and got the footage I wanted- so I'm chalking it up as a successful day.
My friend Steve Haigh brought his home camera and shot some behind the scenes stuff that I've embedded below. First he catches me realizing I screwed up a previous shot- then he captures the band goofing around between takes. Because we were using a tripod, a jib, & a steadicam there were down times as the camera was switched from one to the other. It was during these down times that the band would improvise and goof around. The latter half of the blurb below captures Kevn & Dave switching roles. Dave straps on the Mosrite and Kevn takes a seat at the drums. I think fans will enjoy it.